Animal Day with the Artists of COM!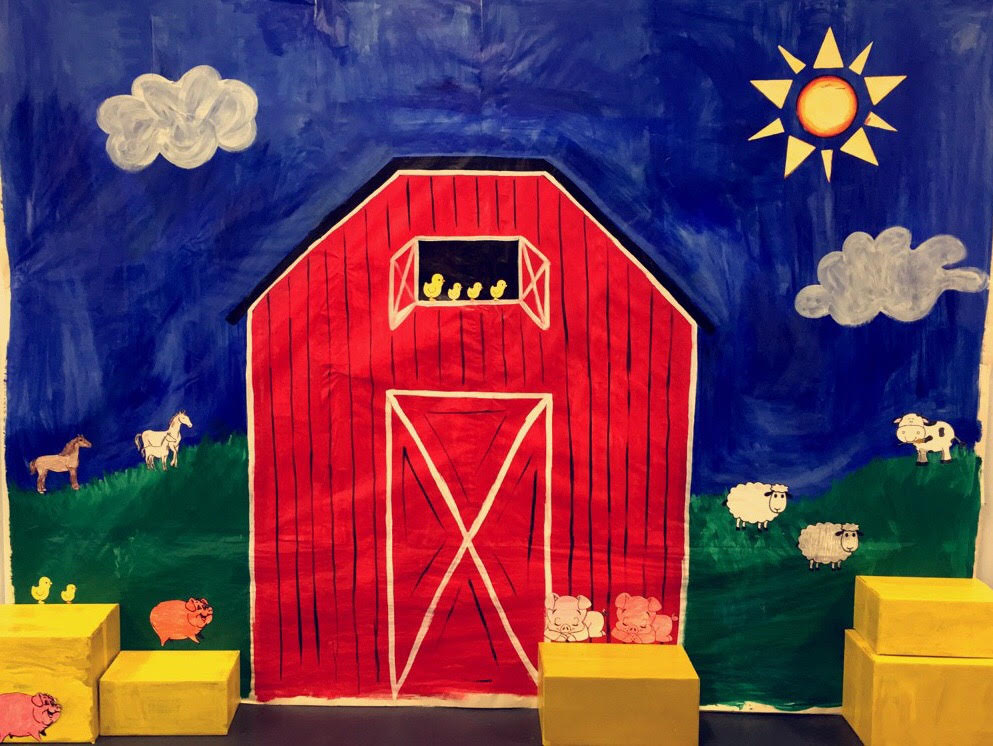 As you all know it was Winter Carnival last week at Citizens of Maine! Everyday was dedicated to a special theme as you probably read about in previous posts on our blog! I wanted to take the time to make a special dedication to the artists who committed their art workshops to creating a special back drop for animal day. I feel we can all agree that animals hold a special place in our hearts and their is no way of hiding that here at Citizens of Maine! There is love in every brush stroke and pencil mark on this project.
The COM artists created a beautifully detailed scenic environment that represents a farm with a barn as the focal point. The members wanted to create something special for everyone to enjoy visually on animal day. So with the combined effort of voyage and encompass members, the artists who signed up for art last week had the chance to depict their dream animal scene through artistic expression. Voyage group dedicated time to research and planning the idea and it came alive in a beautiful scenic back drop made with acrylic paint, large rolls of paper, tape and hard work! Group projects like these are a great way to create a team dynamic in an activity, like art, that is usually done on an individual level. Once the backdrop was completed it was time to fill the scene up with animals, some alive roaming the halls of COM and some just an artistic representation.
To make this scene feel more complete the artists were asked to pick their favorite animal to depict on the back drop. You'll find some beautifully rendered horses, done with colored pencils and markers by a voyage artist. An encompass artist pictured with her sheep enjoying her art as much as the sheep enjoy roaming the barn grounds she helped create. You'll find lots of pigs for they were the most beloved barn yard animal depicted.  And how can you miss that colorful cat? Can you guess which artist created that? Ill give you a hint.. Hello Kitty! There are many more animals to enjoy so take a look! Each artist took the time to make this a great experience and artistic accomplishment and we want to share that with you!
We hope you enjoy the the artwork and passion that the members created here at Citizens of Maine!